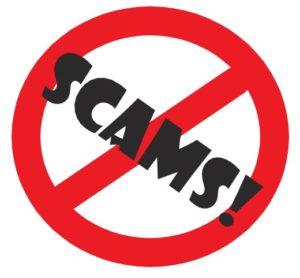 Criminals are contacting individuals and claiming to work for the World Health Organization (WHO) to solicit data. If you or a member is contacted by a representative claiming to be with WHO, verify their authenticity before responding and remember, the WHO will never:
Ask you to login to view safety information
Email attachments you didn't ask for
Request you visit a link outside of who.int
Charge money to apply for a job, register for a conference, or reserve a hotel
Conduct lotteries or offer prizes, grants, certificates, or funding through email
Ask you to donate directly to emergency response plans or funding appeals
WHO also is warning the public about email phishing scams that ask people to provide personal information, click a suspicious link, and/or open a malicious attachment. According to its website, WHO will not transmit email from addresses ending in '@who.com,' '@who.org,' or '@who-safety.org.' The organization also is encouraging people to visit their website instead of clicking links in emails.
The Federal Trade Commission is warning consumers to ignore online offers for vaccinations or cures claiming they can prevent the Coronavirus. Consumers also should do their homework before making donations to charities or crowdfunding sites to confirm the legitimacy of the organization, and never wire money or send gift cards.
The U.S. Securities and Exchange Commission is encouraging people to be cautious about investment opportunities in companies claiming "the products or services of that publicly-traded companies can prevent, detect, or cure coronavirus."